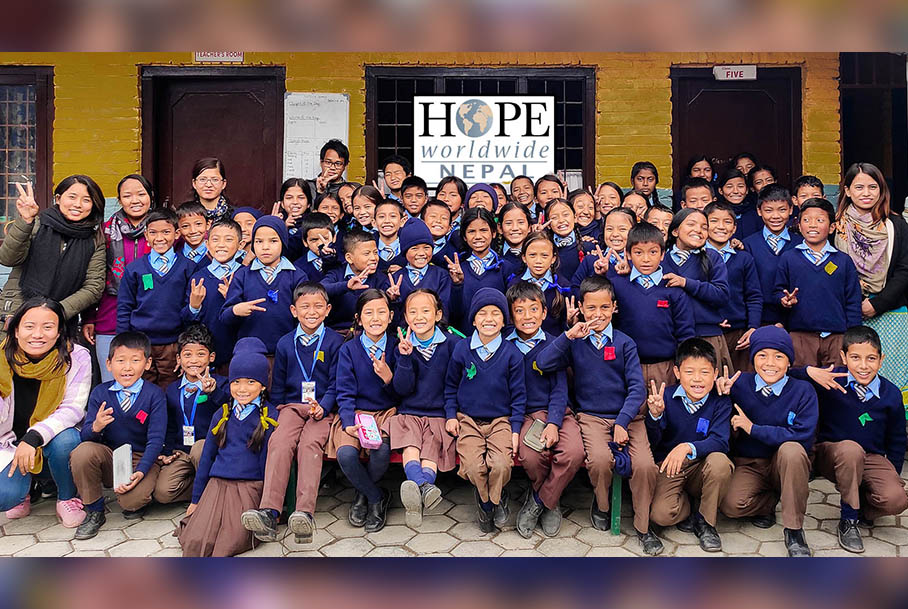 Asha Vidhyashram School was started in March 1995 with the purpose of educating underprivileged children in Balaju Height, Kathmandu. We admit only those children whose parents received little or no schooling. Our aim is to give these children a chance to break free from the grip of poverty by providing quality education in a loving environment. At present we have 105 children in classes Nursery – Five . The school operates in a rented building in Balaju Height and is primarily funded by donations from HOPE worldwide UK.
Emphasising on quality education, the programme makes provision for suitably qualified teachers, teaching and learning material, uniform, bags and stationery for the children, nutritional requirements, and recreational facilities like indoor games
OUR STUDENT'S
Most of the our students typically live with their large families in cramped one- or two-room dwellings. In most families, income is sporadic. Sometimes they are forced to make decisions like whether to buy medicine for a sick child or food for dinner. Many fathers are alcoholic. Since our students' parents are illiterate, avenues for improving their lot in life are limited. Educating their children is one real solution. We believe that if we can give these children education and wisdom to use it, they will be able to rise above poverty.
PROJECT OBJECTIVES
To prevent alienation felt by children from economically deprived families in the school system and enrich the curriculum through various inputs to make it interesting for them.
"Learning with Fun" will be the main aim of the School
To imbibe good moral value, create health and hygiene awareness and on environment of education would be the main focus.