Updates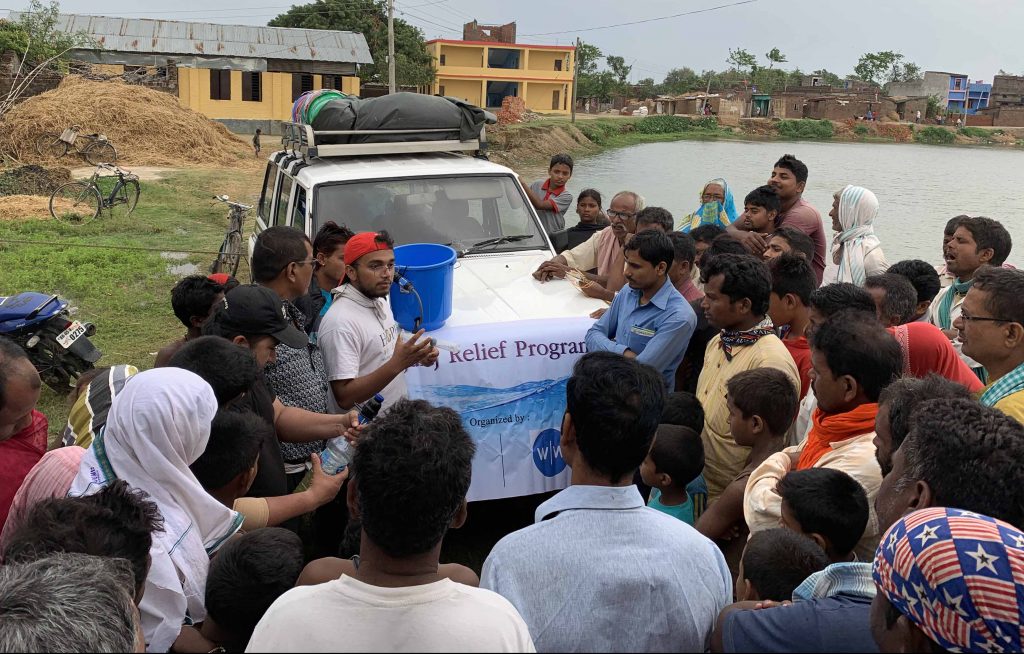 BIRGUNJ WATER FILTER DISTRIBUTION
At least 29 people were killed and over 600 others injured as a massive storm lashed Nepal. The storm accompanied by hail and heavy rain struck the two district on 31st March 2019, Sunday evening. The destructions resulted from the storm have been severe; especially houses and infrastructure of essential services such as electricity and water supply systems. Source of drinking water was contaminated from dust and debris. Contaminated water can cause many types of diarrheal diseases, including Cholera, and other serious illnesses such as Guinea worm disease, Typhoid, and Dysentery.
The following are the list Beneficiaries :-
1. Families :- 80 families were beneficiaries. With an average of 5 persons per family, a total of 320 persons therefore benefited from the clean water initiative.

2. Schools :- Community School of Ward no 8, Bara was given 2 water filters. With an average of 120 pupils and 7 teachers, total of 127 persons were benefited.
3. Village Chiefs and their Assistants :- 2 villages benefited, with each Chief and Assistant in the selected villages getting a filter each in their offices. The Chiefs and their assistants attend to not less than 50 people each day. So the beneficiaries would not be less than 100 people.
4. Health post :- Health post of ward no 6, Bara was distributed with a water filter. The expected impact will be on about 10 persons per day.

We will do two follow up so as to assess the impact. This is very crucial. The first one, one month after the distribution and the second one, 4 months after the distribution We need more of these kinds of donations as they have an impact. The joy we got when distributing the filters underscores any challenge met during this time.
The kind of appreciation we received from the people makes our social mission statement true in value. We pray that chances can come up so more of such like donations are made possible. People want the filter but affordability is a big issue to them as most, actually almost all of them live below a dollar per day. In total, about 1000 lives would be impacted by the 100 water filters donated This makes lots of economic sense as hospital visits would be reduced, money will be saved by not buying medication, and there would be more time spent in school by both teachers and pupils. The Impact is huge! The distribution went well and we give thanks to God Almighty.
We also give thanks to the donors who made this possible, and our partner, 'wine to water' for enabling all the dots of the project to be joined.
Thank you !