Story of Shree Krishna Ghimire

Shree Krishna Ghimire, 20 works in human craft Nepal as digital marketing analyst. He has been working there for more than a month now, after he attended 4 months of computer course at the HOPE worldwide Nepal VTC center.Before the training, he had no idea about the online marketing, he learnt the basics of computer, office package (MS word, MS PowerPoint, MS Excel) and working online.
He said, "There were 10 of us in the training, I had a good time learning alongside my friends. The best memory I have from there is that all the participants, belonging to the same age group would joke around and laugh while learning, it was fun. Our teacher would give extra tutorial videos to learn at home based on our interests. The information and knowledge I acquired has been invaluable". After returning to home from the training, he was very determined to learn about the SEO and Facebook Marketing.
Shree Krishna's is doing quite well. He makes around NRs 10,000-20,000 (about $100 to $200 USD) every month. Shree Krishna plans to flourish from in the future, by establishing his own digital marketing company. He says "I want to thank Hope worldwide Nepal for helping me to increase my computer skills and my confident. I used to be a very shy person. I hardly used to speak. I can now easily carry out a conversation. During the training, the facilitator would give us to do presentation on different topics, after which we had to explain everyone about the subjects. " "I think HOPE worldwide Nepal helped me move in the right direction. I don't know what I would've done without their support. I have also come to realize how important technology is in today's world."
Shree Krishna is one beneficiary among the many young people who have received vocational training from Hope Nepal.

Story of Basanta Neupane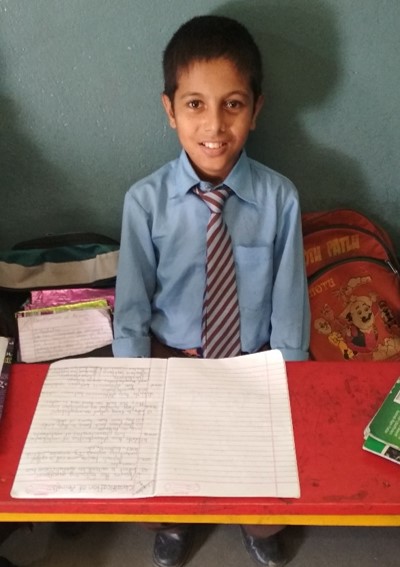 Among the new students is Basanta Neupane. His family of five moved from the remote and underdeveloped district of Kailali. It was not possible for them to earn a living there. Since then, his father Prem Neupane has been working as a cloth seller in the streets at public places of Kathmandu. Prem is a very hard working man, but his work does not provide him enough earnings to support his family properly. He would have never been able to save enough money to pay school fees for his children. Prem and his two brothers Desenta and Bibek Neupane were admitted to the HOPE school. He is a hardworking student and wants to become a doctor.
Story of Rajib Bhujel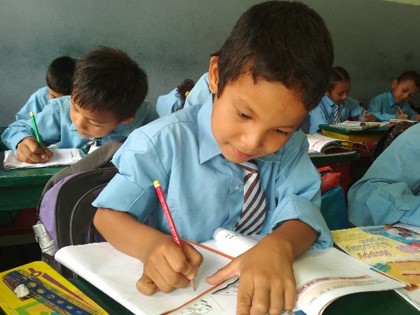 Rajib Bhujel is 8 years old student of grade 1 in HOPE school of Kathmandu. He is a confident and hardworking boy. He lives with his mother, aunt, grandmother, two cousins and three siblings (also student of HOPE school) in a two room rented house. Rajib's mother is a lone bread winner for the family. His aunt is a victim of cancer. His uncle left his family after her aunt suffered from cancer. His mother works as a labour. Rajib and his siblings admission in HOPE School in 2017 was a great relief for his mother. His mother is very much grateful to HOPE School. She shared it would never have been possible for her to send her children in a good private school. HOPE School made it possible for him to obtain good quality education . She is happy to see her children developing into responsible and educated person.



Story of Urmila Nepali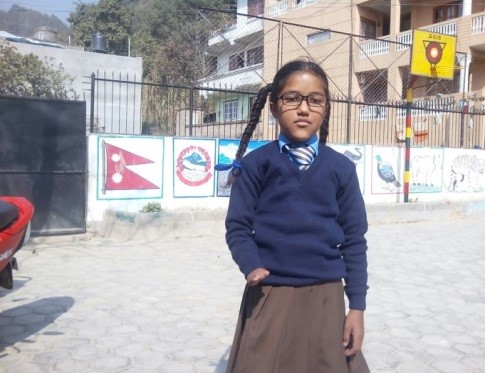 Urmila Nepali is a student of one standard in Asha Vidhyashram School. She is seven years old girl . She was born without her right hand. She lives with her mom and relatives, nine of them share two rented rooms. and her father lives in the village far from the city. It takes more than seven days to walk to her village. No vehicles can reach there. Since the roads are not proper.Her father works as primary teacher for family livelihood. And has no income to afford quality education in city. They came to know about our school and came to us. She has great Zeal and enthusiasm. She wants to become doctor. Urmila is very fast learner and with no doubts, she is one of the bright students in her class.
It is not so easy for many children like Urmila to go to a school and get a chance to know the world outside far from the village surrounded by many hills and mountains. Due to poor focus of government and poor functionary development; for many children like Urmila who was born in a village and in a poor family, it is still impossible to think of going to school.