Updates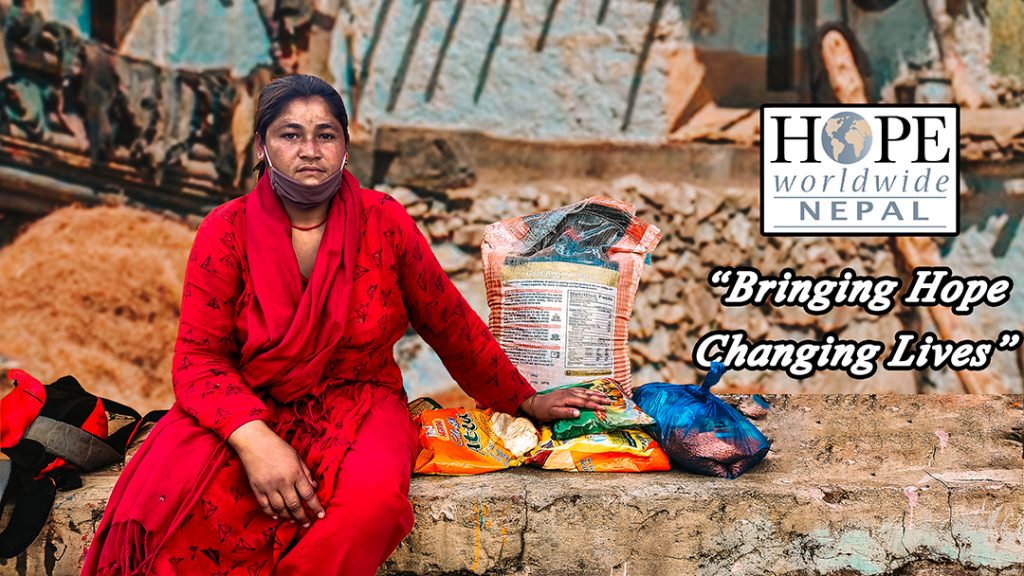 Covid-19 Relief Distribution
The whole world is facing challenges & battling with the pandemic, COVID- 19. Nepal is also not spared from this Virus. Although, till now there are not many deaths but number of affected people are increasing day by day. Since, Nepal is a developing country with low medical resources
Government has seeing no choice to extend lockdown to keep protected its citizens from this pandemic & maintain social distancing.
The affected people are increasing day by day not only by this Virus directly but due to prolonged lockdown leading to food shortage & economic hardship. The COVID-19 crisis has made life very difficult for daily wagers, migrant labours and elderly people.

HOPE worldiwde Nepal is diligently providing daily essentials as well as rations such as rice, lentil, cooking oil, beans, soyabean chunks, sugar, salt, soap and mask in order to support & help them through these challenging times. We have distributed these essentials to more than 350 families.