Updates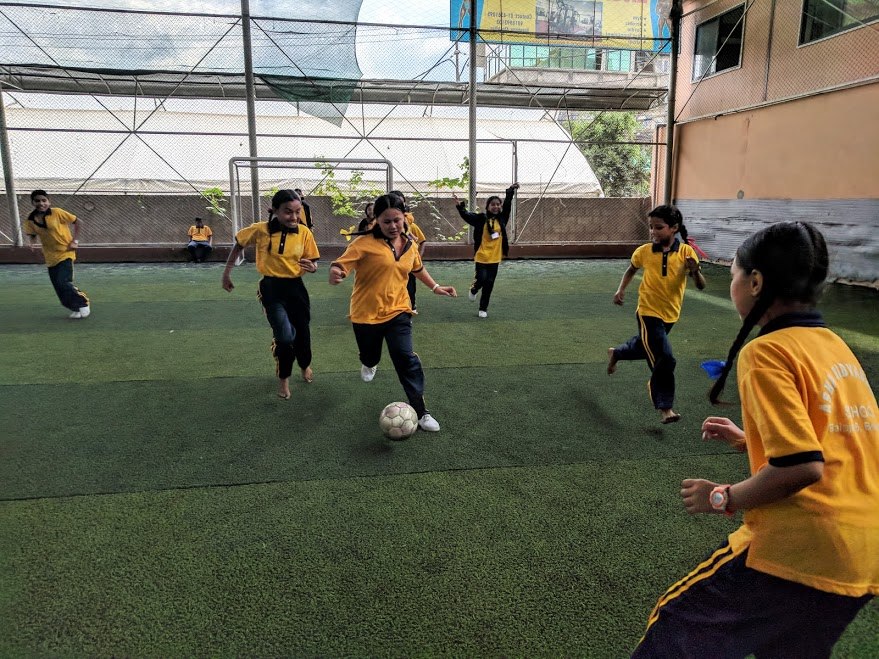 Grade 4 and 5 at Futsal.
On August 25  grade four and five went on an outing to a Futsal field with three of the Asha Viidhyashram School staff. The students played on the indoor football field for more than two hours. The boys played split into two teams for a match, then the girls took their turn on the field, and the afternoon ended with an exciting head off between all of Grade four and five. Despite being two men down, class four scored 4 goals the first half, ending the half 4-0. In an incredible c
omeback though, class five managed to even the score with 4 goals of their own in the second half. The score tied, the teams played sudden death with the first team to score being named the victor. After 10 minutes of competitive play, class four finally scored a goal and took the title! The students played their hardest, the day was full of fun, and everyone had a big lunch when we returned to the school!