Updates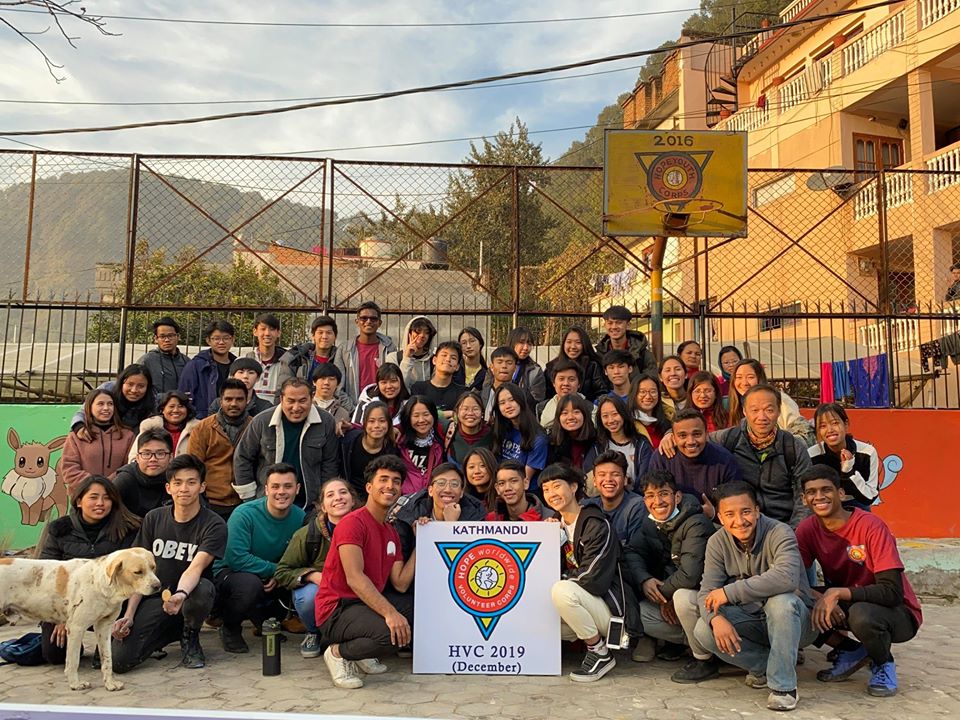 HOPE Volunteer Corps (2019 – December)
The HVC team arrived on December 17 to help HOPE worldwide Nepal for two weeks. The plan called for the team to serve six days each in Asha Vidhyashram school and Chaimalle Village. The volunteers took various sessions teaching rhymes, spoken English, crafts and interactive indoor games. During the program the volunteers also painted and cleaned both the school and the Vocational Training Center. This program was a wonderful platform for cultural exchange between the children and the volunteers since the volunteers were from different countries. This helped in building the student's confidence and developing their social skills. The students were overjoyed and they hope to have similar events more frequently.
The HVC volunteers helped clean, repair and paint the children's homes whose family members had difficulties. Many of these families had problems such as disabilities or illnesses or they who could not afford to paint or clean their homes. The goal was to help these families to live in a clean and safe environment. The volunteers also provided warm jackets, toys and clothes to the families.  HOPE worldwide Nepal is very grateful for all the sacrifice and service of the HVC volunteers. 
The HVC team also brought along with them chocolates, gifts and clothes, which all the children were very happy and delighted to receive. We thank all the volunteers who decided to give the children a reason to smile and enjoy their week. The program was a wonderful treat for the students which they will cherish throughout their lives. What is normal for many children is "extraordinary" for these children.